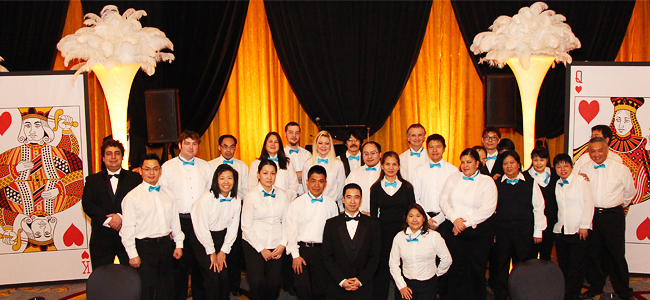 Monte Carlo Nights was founded in 2000 and has successfully provided over 1,000 casino parties all over BC.
The founder of Monte Carlo Nights worked in the casino industry for over 15 years. Collectively, the Monte Carlo Nights staff has hundreds of years of professional casino experience. Many of our staff are casino management who work the parties for fun on the weekends!
All employees are hand picked for their expertise and friendly personalities. With most of our dealers having professional casino training, the only thing left for us to do is to teach them to relax – there's are no cameras and no real money!
We have top rate equipment, accessories and tuxedos to assure your event will be spectacular for all your guests. Gamblers and non-gamblers alike will experience a real Vegas style casino atmosphere with friendly, knowledgeable and skilled dealers.